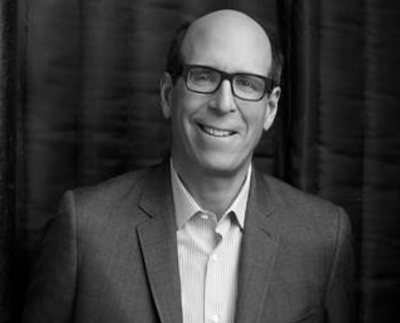 Senior Advisor
---
Matt Blank currently serves as a Director of Madison Square Garden Entertainment, Cumulus Media and CuriosityStream.
In 2018, Blank served as an Advisor to Showtime Networks Inc., after serving as Chairman in 2016 and 2017. Prior to that he served as Chairman and CEO of the network for over 20 years. He assumed the position of President and Chief Operating Officer in 1991, after serving as Executive Vice President, Marketing, since joining the company in 1988. Before joining Showtime, Blank worked for Home Box Office Inc. for 12 years, departing as Senior Vice President of Consumer Marketing.
During his tenure, Blank helped transform Showtime into a world-class entertainment property, both creatively and financially. In 2017, Blank was instrumental in the launch of the Showtime stand-alone streaming service and was also a champion for Showtime's early adoption of critical digital technologies enhancing user experiences, such as High Definition Video and Subscription Video on Demand (SVOD).
During Blank's years as CEO, his team brought numerous award-winning original programs to Showtime, including Homeland, Ray Donovan, Shameless, Billions, Dexter, Weeds and The Circus, as well as decades of Showtime Championship Boxing featuring Mike Tyson, Evander Holyfield, Floyd Mayweather and dozens of other boxing greats of our time. Showtime Boxing also provided the foundation for a pay-per-view enterprise that presented the lion's share of the biggest pay-per-view-events of all-time during Blank's tenure. Showtime garnered dozens of Emmys, Golden Globe awards and other industry accolades for excellence in programming during this period.
Blank served on the Board of Directors of the National Cable Television Association (NCTA) for nearly 25 years and remains on the board of The Cable Center. In 2013, he was honored by the Center for Communication with the Dr. Frank Stanton Award for Excellence in Communications. He was inducted into Broadcasting and Cable magazine's Hall of Fame in 2008 and the Cable Center Hall of Fame in 2009. He has received numerous industry awards, including the NCTA's Vanguard awards for Marketing, Programming, and the industry's top honor, the Vanguard Award for Leadership in 2008.
Blank has also been honored by a number of other non-profit organizations, including the People for the American Way Foundation's prestigious "Spirit of Liberty" award at its 17th annual gala. In 2003, he was honored with the UJA-Federation of NY's Entertainment Media & Communications Division Award.
Blank has been a Trustee of the Harlem Children's Zone for 25 years. He also serves as a Trustee of the Museum of the Moving Image, The Creative Coalition, and is a member of the Board of Directors of the Manhattan Theatre Club, which honored him at their 2017 gala.