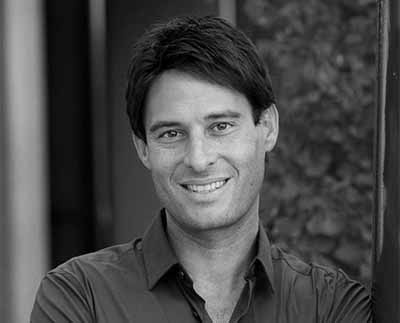 高级顾问
---
Richard Rosenblatt is a serial entrepreneur and widely recognized as holding a unique vision for the future of online media. He has built, operated and sold several high-profile Internet media companies including Demand Media, iCrossing, Intermix, Myspace and iMall. Fortune Magazine has recognized him as one of "The 50 Smartest People in Tech" as runner-up for "Smartest CEO" behind Apple's Steve Jobs. The Los Angeles Business Journal has named Richard one of the "Most Admired CEOs."
Richard currently serves as Chairman and CEO of TV Time, the world's largest TV tracking platform providing insights on viewing patterns and trends for today's cross-platform television landscape.
Before TV Time, Richard co-founded Demand Media and served as Chairman and Chief Executive Officer. With an intense focus on the consumer, and recognized as a champion for innovation in the media industry, he led Demand Media in its mission to publish what the world wants to know and share. Demand Media went public in January 2011, with a valuation greater than $1 billion.
Prior to Demand Media, Richard served as Chief Executive Officer of Intermix Media, Inc., and Chairman of Myspace. He joined Intermix in March 2004, and led a successful turnaround of its existing businesses. Specifically, he helped grow Myspace from an unknown web site into one of the most popular properties on the Internet, leading to the acquisition of Intermix by News Corporation in 2005 for $580 million. Richard also served as chairman of iCrossing, a leading digital marketing firm, acquired by Hearst Corporation in 2010 for $325 million.
Previously, Richard founded iMALL, one of the first Internet companies to recognize the power of user-generated content, offering users a suite of tools that enabled them to build their own e-commerce stores and conduct transactions online. As Chairman and CEO, he helped orchestrate the sale of iMALL to Excite@Home in 1999 for $565 million.
Soon after, Richard was the primary investor in Great Domains, which was acquired by VeriSign for $100 million. Richard serves as a senior advisor to the Raine Group, the global merchant bank focused on technology, media and telecommunications. He sits on the board of DraftKings, a leading global sports technology and entertainment company and is a board advisor for Imagine Entertainment, the film and television production company founded by Ron Howard and Brian Grazer.
A Southern California native, Richard holds a B.A. from UCLA, where he graduated Phi Beta Kappa, and a J.D. from USC Law School. He has played an instrumental role in the growth of the Los Angeles technology scene. He also serves as a mentor to numerous CEOs of LA-based media and technology companies.
In 2016, Richard was inducted into the USC Marshall School of Business Entrepreneurs Hall of Fame.