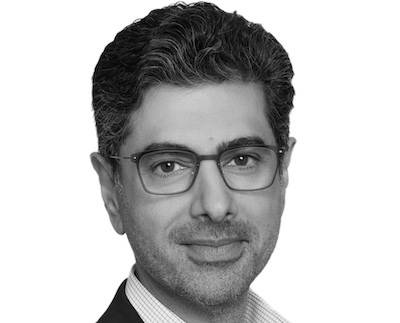 Senior Advisor
---
Alok Sama was formerly the President & CFO of SoftBank Group International, where he was responsible for the finance functions for the company and its operating affiliates. Alok also served as Chief Strategy Officer for SoftBank Group, where his responsibilities included corporate development, M&A, all proprietary investments and investor relations.
While at SoftBank, Alok led the announced $59 billion merger of Sprint and T-Mobile, SoftBank's $34 billion acquisition of ARM Holdings Plc, the $10 billion disposition of SoftBank's stake in Alibaba Group Holding, SoftBank's $8.6 billion sale of Supercell Oy to Tencent Holdings, and the restructuring of SoftBank's holding in Yahoo Japan. He was also responsible for multiple growth capital investments across technology verticals, including ridesharing, fintech and communications.
Alok additionally represented SoftBank as a Board member at ARM Holdings, Fortress Investment Group, Brightstar Corp, SoftBank Energy, SoFi, SoftBank Group Capital and Airtel Africa.
Alok has over 30 years of investment banking, capital markets and investment experience in New York, London and Hong Kong. Prior to his time at SoftBank, Alok was a senior Managing Director at Morgan Stanley. While at Morgan Stanley, he led the firm's communications practice in Europe and its TMT practice in the Asia-Pacific region. He also established Morgan Stanley's capital markets business in Asia as well as its investment banking practice in India. His experience at Morgan Stanley included M&A advisory, IPOs, restructurings and financing transactions for clients in North America, Europe and Asia.
Alok also co-founded Baer Capital Partners, an alternative asset management firm focused on India with over $300mm in assets, in partnership with the Baer family and Dubai Holdings. He continues to serve as a Director of Baer Capital.
He is a member of the CNBC Global CFO Council and is a former Chairman of the London Chapter of the Young Presidents' Organization (YPO). Alok currently serves a Senior Advisor to The Raine Group and Warburg Pincus LLC.